i'm jealous of mark ryden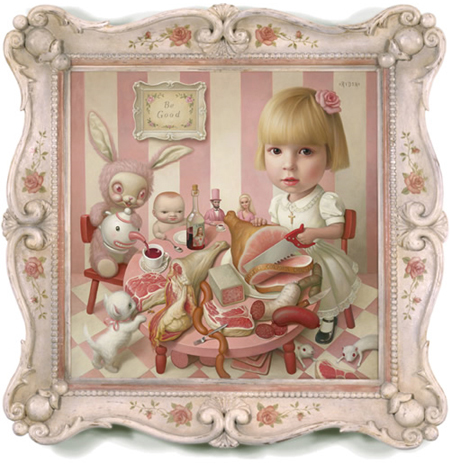 I'm not a vegetarian, but I'm thinking about it thanks to Mark Ryden. His beautifully painted, bizarre subject matter is a perfect balance of creepy and cute. I wish my mind worked this way, but alas, I never would have come up with this scene.
ps. If you get an invitation to "Rosie's Tea Party", think carefully before you RSVP.