i'm jealous of sidney pink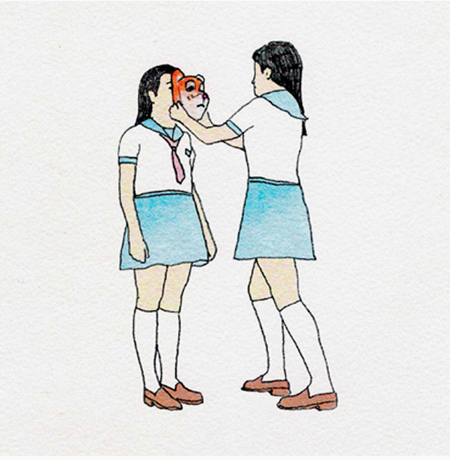 I'm extra jealous today.
I'm jealous of Sidney Pink and his lovely/weird watercolour illustrations of Japanese school girls, but I'm also pretty frickin' jealous of the art + design blog that I found him on… Design for Mankind. Hm. That's a bit too much jealousy for one person to handle on a Tuesday afternoon. Don't worry though, I should be fine by tomorrow.
{If you like Sidney Pink's work you might also like the posts I made about Alyson Fox and Nicole Kita.}