i'm jealous of derek von essen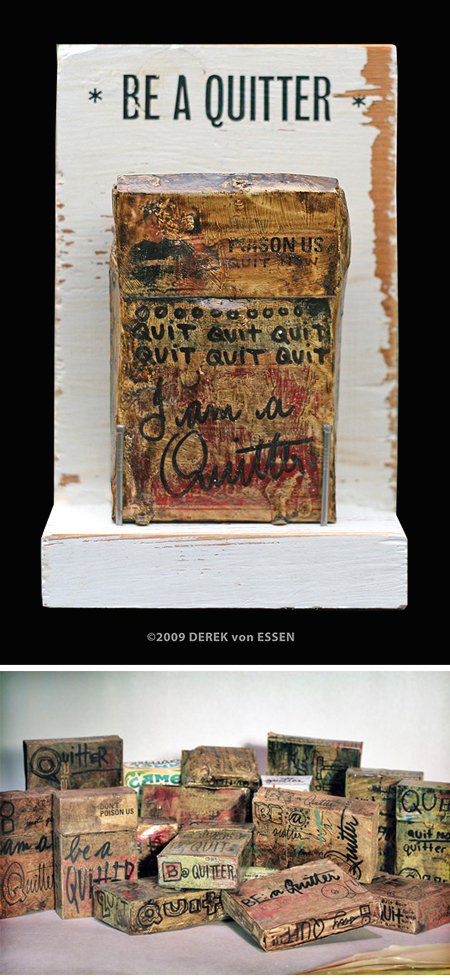 I'm jealous of the way these look, and  I'm inspired by the idea.
These are cigarette packages filled with concrete. If smokers don't realize what they're putting into their lungs, Derek von Essen is trying to make it very clear. I saw 3 of his Be A Quitter pieces at 'THE wee SHOW' on the weekend. Derek, a reformed smoker himself, was offering smoker's $10 off the price if they turned over any cigarettes they  had on them… no takers.