july 16th ~ 17th

Kelly Lynn Jones is an artist and curator living in Oakland, California. She received her MFA in May 2010 from the California College of the Arts in San Francisco, and has shown her work all over the US, and UK… so, obviously, I'm totally jealous! Her own work is fabulous, and if that's not enough, she just happens to run a little online gallery you may have heard of called Little Paper Planes… yeah, I know! And wait til you see who she's jealous of – it's a fascinating story:
……………………………………………………………………………………………………………………………………
I am jealous of Bas Jan Ader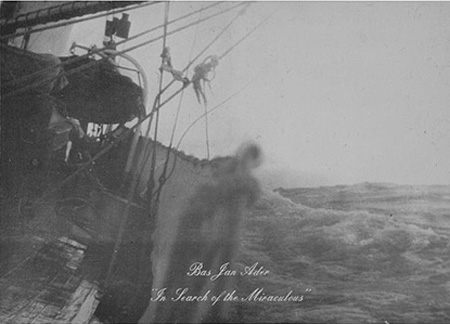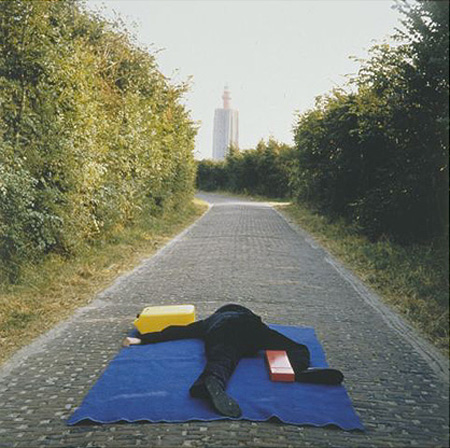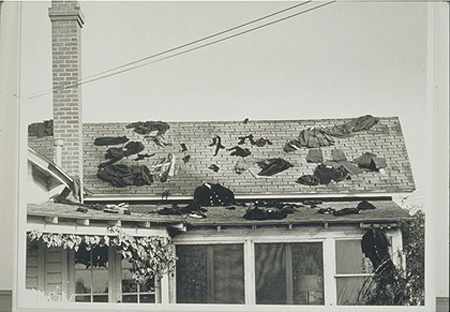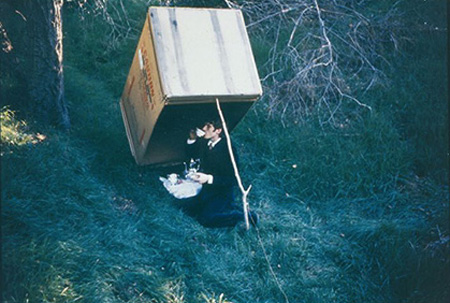 I think I am really just fascinated by his whole persona. Bas Jan Ader appears to be nothing but a myth, even though he was an artist living in the 1970's whose life was cut tragically short as he searched for the miraculous.  We all have moments where we want to believe in the romantic ideas of the sublime.  We listen to pop songs about love on the radio and let ourselves get swept away in what could be our life, even though those are calculated songs, not reality.  He framed all of his works within a conceptual lens though the underlining themes are still universal in the simplistic ways of showing emotion and longing for the past and future.  Underneath the guise of generalized images of the romantic tragic hero, was an artist/person who had his own personal tragedies and experiences though through art translated the personal into generic cultural references.  Ader was successful where he could take the vernacular within Pop culture and transcend the commoditization of the romantic notion into something that felt real yet not personal.  He essentially became a "persona" or "myth" of the romantic by carrying out the actions that portrayed his ideal.
I often romanticize what life should be like, what an artist's life should be like and am often stuck in some state of nostalgia; longing for something I have never actually experienced.  So when I view Ader's work, I empathize with how he may of felt.  He was so successful in portraying this "persona", that I wonder where he as "Bas Jan Ader" fit into the scenario.  Was he really and actually the tragic hero?  Did he begin to believe the myth he was creating or was this actually he all along?  In his final piece, In Search of the Miraculous in 1975, he left those questions with the answers deep into the vast Atlantic Ocean.  So we will never know.
……………………………………………………………………………………………………………………………………
Thanks so much Kelly. What a lovely, thoughtful post.