i'm jealous of mika barr

Fabric that folds itself! Tel Aviv based artist/fabric designer Mika Barr calls this beautiful, organic-looking series folding A-part. Here's how she does it:
A collection of 3D fabrics that fold, fracture and turn three-dimensional, derived from the flat printed pattern. The textiles are made in a unique process, in which the printed image defines the fabric's dropping and folding. The light, elastic textiles are dyed and then screen printed with an inflexible material that indicates the nature of the fabric's movement and creates a new, three-dimensional textile structure.
While the initial prototypes were hand made (dyed and printed), the technique has been transferred into industrial production through the studio. Besides forming sculptural elements, the textiles can be designated for use in various fields – furniture, lighting, fashion and accessories.
… Yes, things like folding pillows! Gorgeous.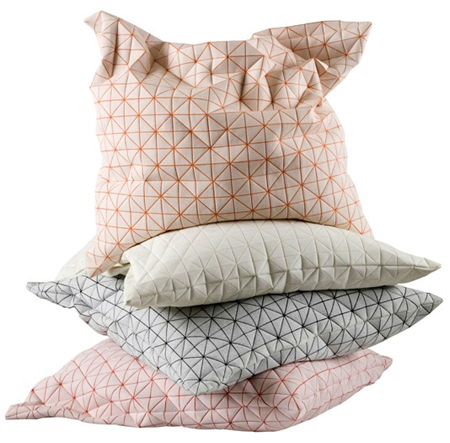 {via designboom}