i'm jealous of shaun kardinal… again
Sweet jiminy… I absolutely love the vintage postcard/geometric embroidery mixed media work of Seattle based artist Shaun Kardinal. I wrote about him in the fall of 2010, but he's been busy since then! So many amazing new pieces have been added to his already envy-worthy portfolio. And then of course, there's this: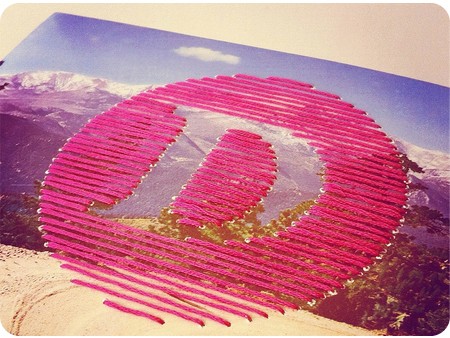 A big neon pink D, on an old mountain covered postcard?! D for Danielle… do you see why I NEED this?!