i'm jealous… and in mourning
Do you remember this? A few years ago I wrote about this amazing abandoned farm house, turned life-sized dollhouse, on the Canadian Prairies. It was the work of artist Heather Benning: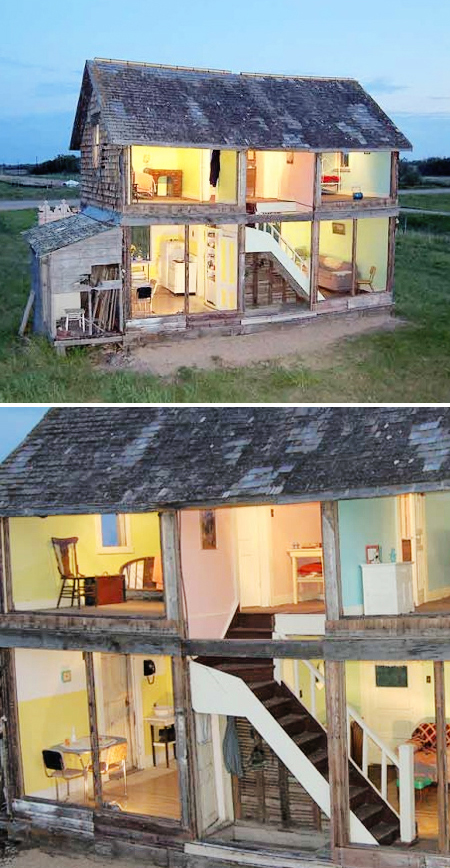 So dreamy, right? Well, it's almost like it was a dream, because just like that, it's gone:
Sad face. But, it was the right thing to do. The building had become very unstable, and Heather didn't want it to collapse, or be vandilized, so this past March she took matters into her own hands, and she set it on fire. Sad face, again. Although, if it had to go, it's pretty cool that it went out in a blaze of glory!
Oh, pretty prairie dollhouse, I know it was your time, but I'll still miss you. I will always remember you like this:
RIP ♥
{Great article/interview with Heather Benning about this on CBC}