i'm jealous of amy sullivan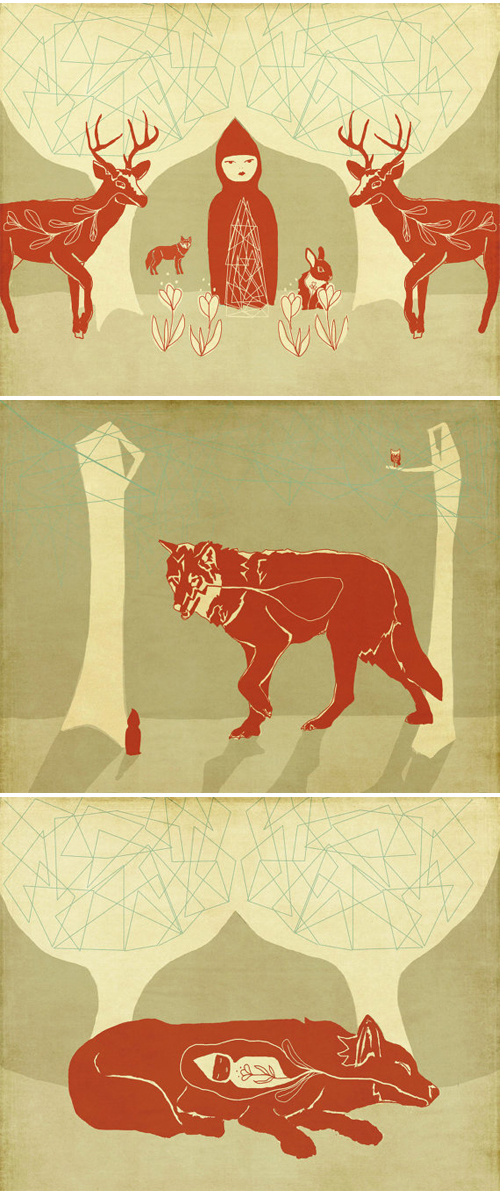 Hm, Alice in Wonderland yesterday, and Little Red Riding Hood today… apparently, I'm working in as many bizarre children's stories as I possibly can this week. Colorado based artist/illustrator Amy Sullivan has totally hooked me/creeped me out with her lovely/creepy fairy tale series. Poor little Red… eaten alive. So sad. But wait, I know what will cheer you up… sasquatches, rainbows, and a big stack of Eames chairs:
♥ Yep… I feel better. You?
ps. I just started a new series on sfgirlbybay today! It's called "Art Goes Here" {a little virtual art hanging for your Wednesday morning!}