i'm jealous of dennis bredow

Ooh, a flash from the past! I love vintage imagery, especially old packaging & advertising. Clearly, American artist Dennis Bredow does too. Found images that have been cropped and mounted to wood panel, with just the right amount of  acrylic paint. And, for obvious reasons, I think this one might be my favorite: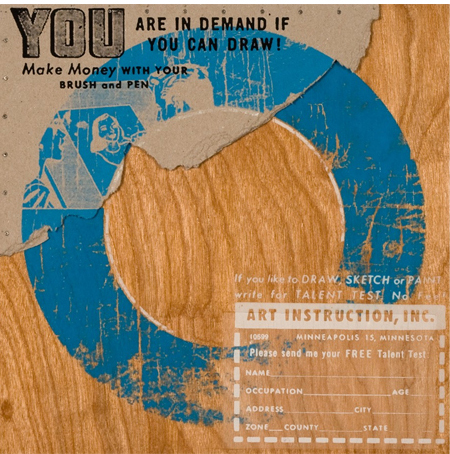 Ha! Remember that ad? Well, I've got my brush and pen… still waiting for the money to start rolling in… any day now!