i'm jealous of gabriella cetrulo
Brooklyn based artist/illustrator Gabriella Cetrulo draws and paints… and occasionally she does both on white, circular ceramics that you can hang on your wall! LOVE! Now, normally I would not be a fan of having a pigeon on my head, but Gabriella actually makes it look like a pretty good thing! Speaking of good things, I hope we all have a weekend that looks a little somethin' like this: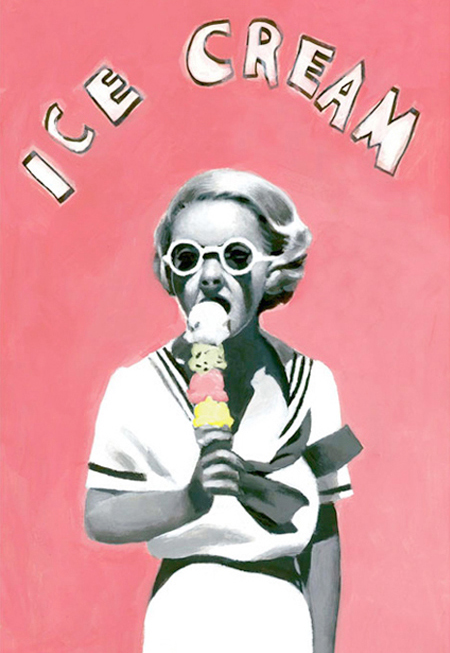 We all scream for ice cream! YAY! See ya on Monday.
{Thanks so much to my very sweet friend Amber Mahoney for sending me a link to Gabriella's work}