i'm jealous of jen mann
You've probably seen the work of Toronto based artist Jen Mann before. Her work has been featured, well, everywhere. I have always loved her work, and I'm sure you can see why. Sigh. Beautiful, strange, feminine, and mysterious. And so much pink. Stunning. And speaking of stunning, I just had to show you the scale of that first piece: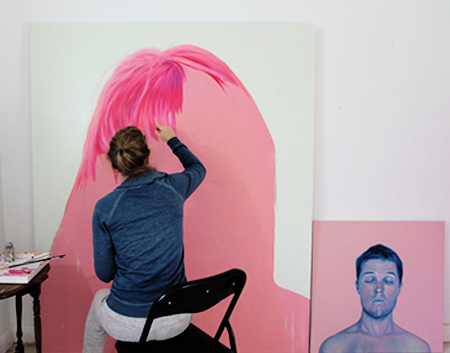 Ok. Now I love it even more.