rachel castle
Oh! I want to spend Monday lying around/having a picnic in these colorful, abstract-ish gardens. This is the work of Sydney based artist Rachel Castle. I've written about her before (felt work, bedding etc), but today, well today is allllllll about these gorgeous paintings on linen… ♥  And just so you can see how fabulous they might look on your wall: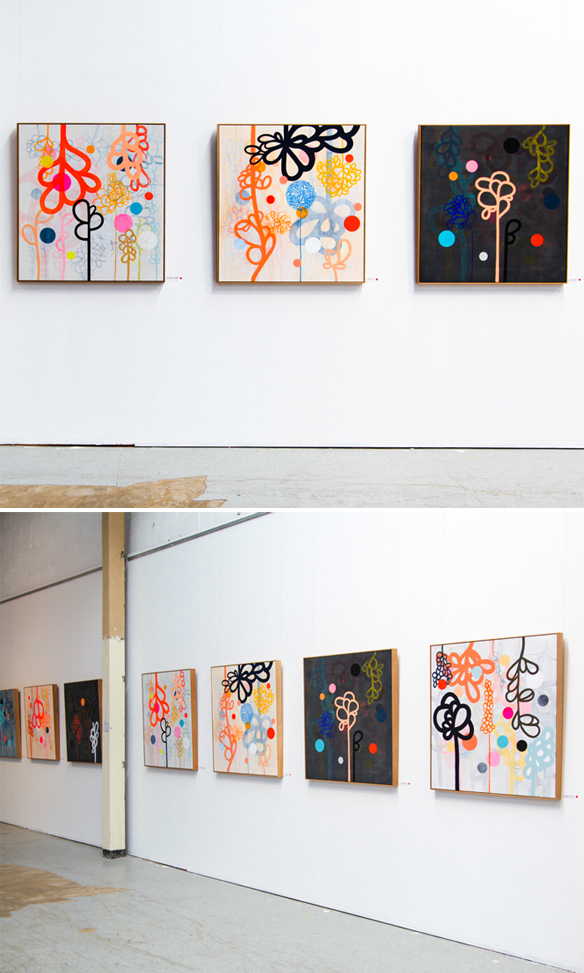 Gorgeous! And, look at all of those red dots on the wall… that is A LOT of sold paintings #curatorsdream
via: SFGirlByBay just wrote about Rachel – her linens, her felt pieces, and a few of these paintings – a perfect reminder for me to do a new "Rachel Castle" post. Thanks Victoria!