"a cat in paris"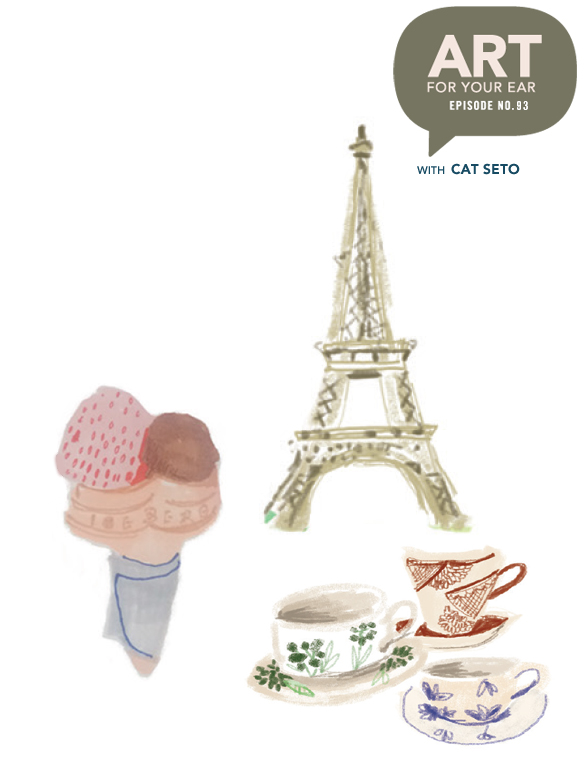 If you are not experiencing this episode from Paris, brace yourself because you're gonna wanna go! Artist, designer, author, shop owner, traveler, and mother (phewf) Cat Seto is my guest today. She owns the lovely shop & studio, Ferme à Papier, in San Francisco. However, as much as she loves the city by the bay, I am quite certain her heart belongs to Paris … and its pastries. You can listen to this episode right under that lovely little collection of all things Parisian, or you can subscribe on iTunes.
First, Instagram proof of a Cat in Paris:
Are you booking your flight? Yep, me too. (See, that was the photo on the balcony I mentioned… she looks very at home if you ask me!)
Next, a tiny peek at just a few of the gorgeous things (art prints, cards, planners etc) at her shop in San Francisco, Ferme à Papier:
Those shoes. I need this print maintenant!
So, along with everything else she does, Cat is also a mama… so how perfect was this collaboration?! Mom Inc., the inspiring, advice-filled book she co-authored with Meg Ilasco in 2012:
… and, the "Joie du Jour" line of loveliness that she also created with Chronicle Books, with of course, just a petite touch of Paris.
Well, clearly a petite touch wasn't enough for Cat! Enter her new book (on shelves April 4, 2017 released by Harper Design), Impressions of Paris – An Artist's Sketchbook:
Oh mon Dieu, so lovely. The book is broken up into four sections: color, pattern, perspective and rhythm … and it captures Paris beautifully. Well, not only does her book do that, so does her dreamy little shop & studio! Here's a little look into Ferme à Papier's HQ in San Francisco:
Ahhh… a bike in the window, navy walls, wood accents. Now, I wonder if she has any pastries in there? My money is on 'YES'.
During the Not-So-Speedy Speed Round™ I asked Cat for her favorite dessert in Paris. She couldn't name just one. Who's surprised? Me either. Here are a few that she mentioned… illustrated!
Oui, oui, oui to all of that scrumptiousness! And, if those rainbow-hued macarons aren't sweet enough for you, how 'bout this: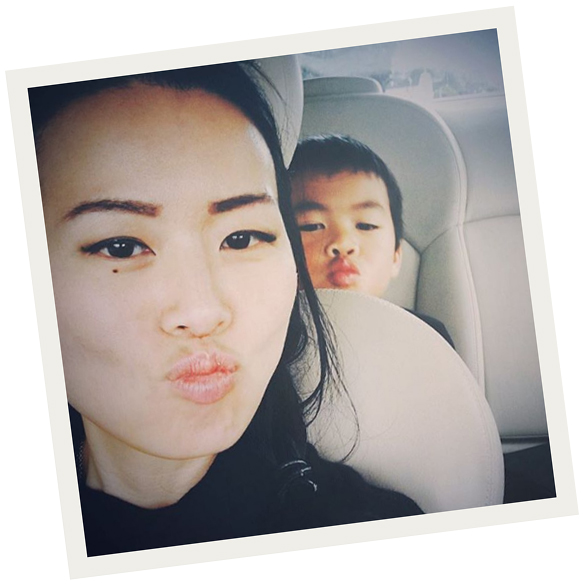 Aw, come on! The cutest! ♥ Thanks so much to Cat for taking time out of her insanely busy life to do this with me; thanks to Saatchi Art for supporting this episode, and big high-fives to you for listening! There will be more art for your ear next weekend.
Other links: