"a third, a third, a third"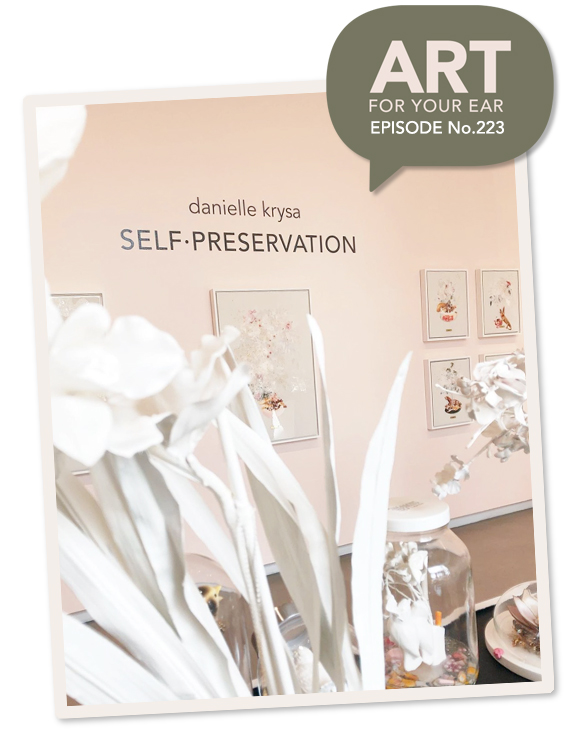 Yep, here we are… back with the second half of my conversation with my amazing friend, New York artist Petah Coyne. In case you missed Part I, Petah was kind enough to take over as 'podcast host' so she could interview me. We're talking about the opening of my show, what worked, what I'd change, what's next, and all of the many feelings that come crashing in after you've worked really hard on a body of work for a really long time. Listen right up there under that lovely vinyl lettering (I love it when that goes up on the wall!), or download ART FOR YOUR EAR wherever you get your podcasts.
Alright, here's look at a bunch of the 'specimens', most of which were shot by my talented friend Stephanie Seaton:
Yep. Gum and cigarettes and birds and flowers and mushrooms and crocodiles! Stephanie and I are gonna go back and shoot the collages once the sun goes down because, boy oh boy, that resin reflects allllll the light. I've posted a few videos of the collages though, so if you'd like to take a peek you can find those right here: one, and two.
And finally, a selfie taken on one of my many quiet, on-my-own, visits to the show…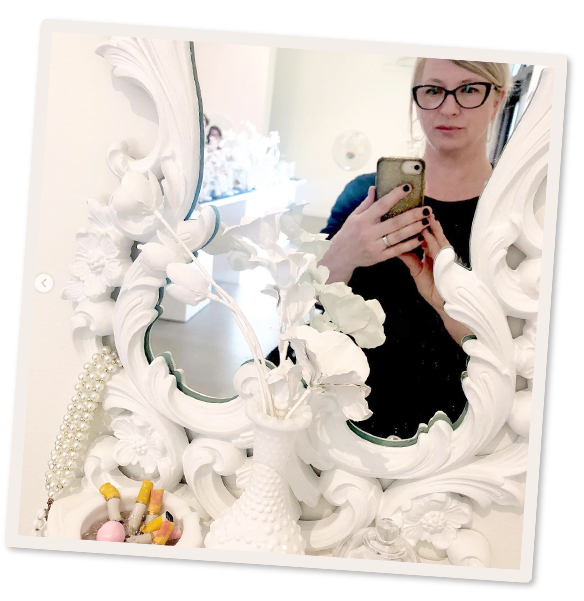 … to ponder what might be next. Thanks so much to Petah for doing this with me, and thanks to you for listening. ~ Danielle xo
Other links: