i'm jealous of martha rich's sketchbook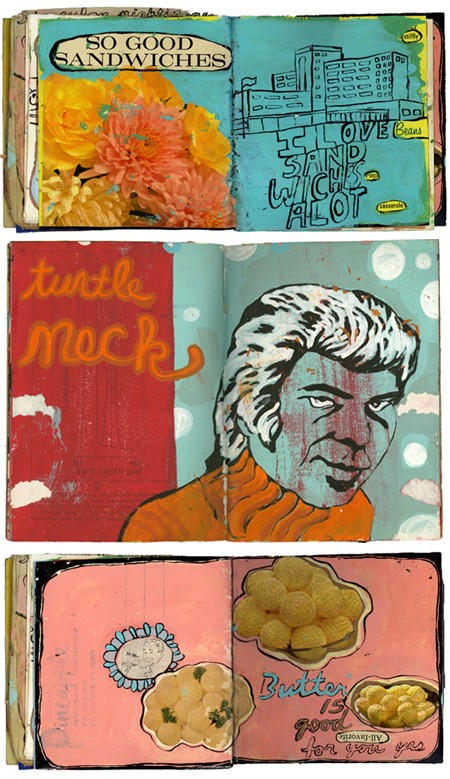 Not only do I love sandwiches, turtlenecks and butter, but I also LOVE Martha Rich's sketchbook.
Promise to self: Later today, I will go out and buy a brand new sketchbook that I will then fill with thick paint, crazy creative imagery, and beautiful colours. No really, I will. Martha Rich, you have inspired me.