i'm jealous of kent rogowski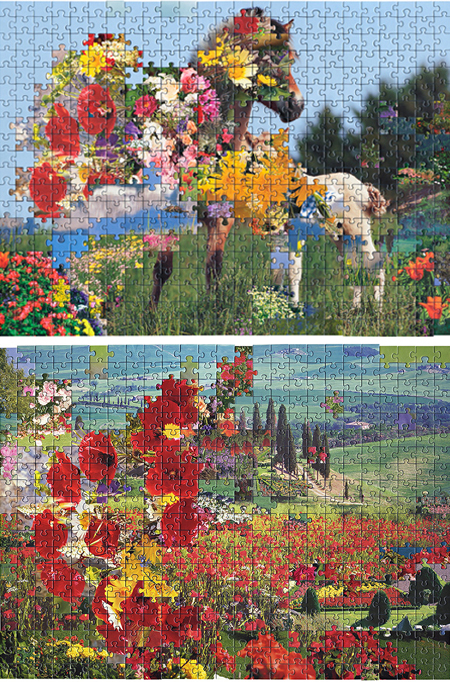 I love it when artists think outside of the box… or, in this case, outside of the puzzle box.
"Flowers and skies were taken out of over 40 store bought puzzles and combined to form a series of spectacular landscapes. Although puzzle pieces are unique and can only fit into one place within a puzzle they are interchangeable within a brand."
Who knew? Well, Kent Rogowski I guess. So clever – wish I thought of it.