i'm jealous of tim moore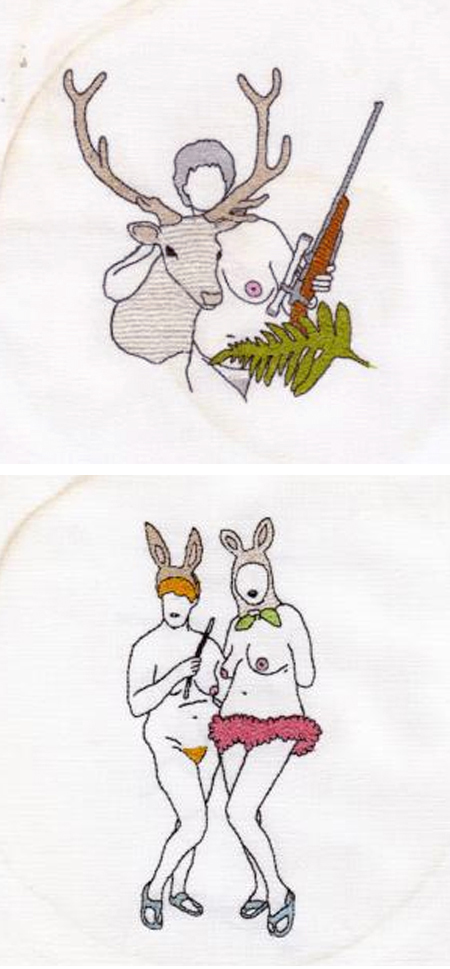 WHY HAVE I NEVER LEARNED TO EMBROIDER?!
Tim Moore is a British-born artist now living in Australia. These two pieces are from his solo show, Sew Natural, at the Helen Gory Gallery. What do I love about these? It's a fine blend of the nude, gun-toting grandmother, the bunny hats/flip flops/saggy boobs of the ladies in the second piece, and of course, the skillful sewing that could put any Nana to shame.