i'm jealous of toshiko horiuchi macadam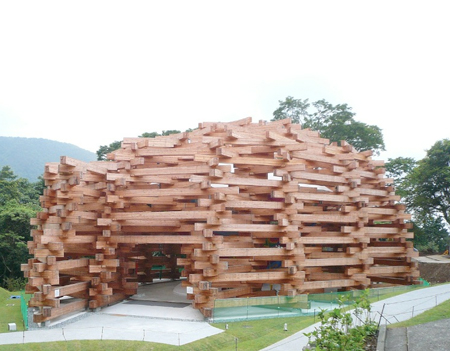 Cool building, right? Right! It was designed by the Japanese firm, TIS & PARTNERS for Japan's Hakone Open-Air Museum… but wait until you see what's inside of that cool building!
HAND-CROCHETED ART, THAT YOU CAN CLIMB AROUND IN!!! Are the 'all-caps' helping you sense my excitement? Ok, it's actually meant for children to play in, but you better believe my shoes would be off, and I'd be in there in a heartbeat! This amazing installation was created by Japanese textile and fibre artist Toshiko Horiuchi Macadam. She is currently based in Halifax, Canada where she teaches "fiber, fabric, fashion" at NSCAD. Sigh. Amazing.