i'm jealous of xochi solis
Yum. These are the layered, colorful, beautifully composed mixed media paintings of Austin based artist Xochi Solis.
Ok, I have been sitting here for about twenty minutes trying to figure out a way to say that they remind me the most beautiful, artsy, inner-workings… of sandwiches. How do I say that without totally offending Xochi! It's meant as a compliment… I love sandwiches. And I love this work, especially when you see it in place, applied directly to a wall!!!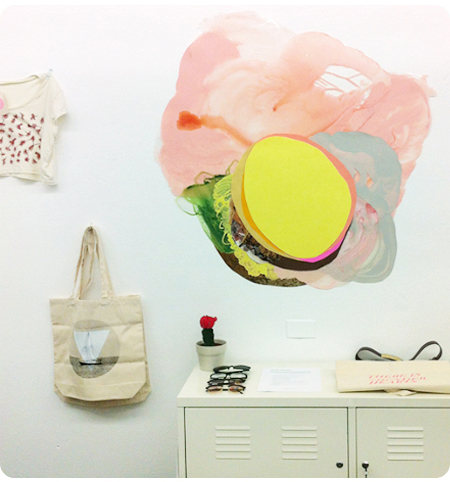 Yep, gorgeously delicious!
{via curate1k's pinterest board}