rachel denny
I hate snakes, so so so so much… but not this snake! I absolutely, crazy LOVE  this snake!
Oh, Rachel Denny. I've loved her work for years… and she just keeps getting better! Mirrored snakes, howling wolves, waxy woodpeckers, and of course, her signature deer heads! What I love almost as much as her final pieces, is the glimpse that she gives into her Portland home studio. Boy oh boy, I'd love to spend a day in there with her just makin' stuff! Well, last year I did the next best thing… I got Rachel to make stuff for me! Yep, I bought a hot pink, cashmere doe to hang above my fireplace. Her name is Rosie, and I love her very very very much: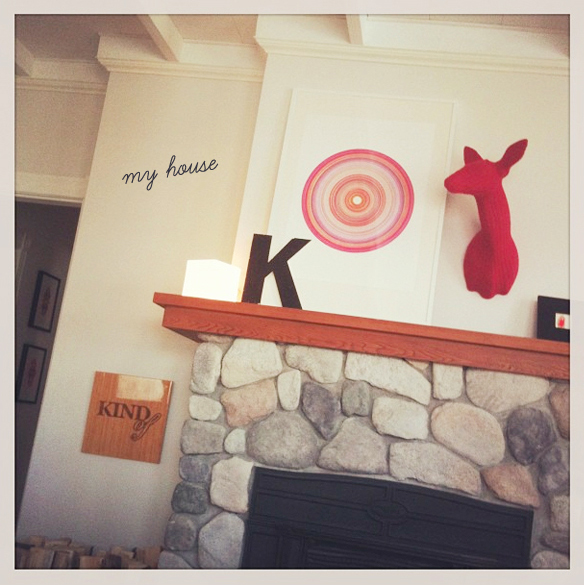 ps. Rachel is one of the artists featured in CREATIVE BLOCK. Her work looks amazing as a full page spread, and her interview is fantastic!
pps. the other two lovely pieces hanging there are by Ben Skinner {text/wood}, and Sarah Gee Miller {circle drawing}