i'm jealous of alice ferrow
Um… I love all of these pieces by London based artist/illustrator Alice Ferrow. Beautiful little collections, tiny cactus, coral, bell jars… and a bobcat. And her color choices? Don't even get me started. Ok, now… here's the thing. I am terrified of snakes. Terrified. But I have to say, Alice might have convinced me that they're actually quite pretty: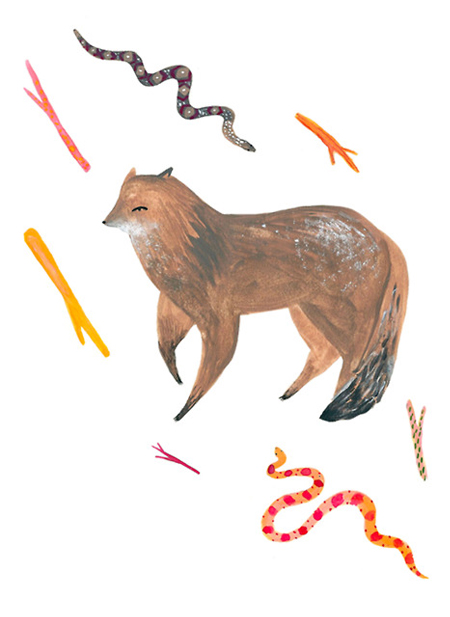 Yep. When they're 2D, and completely motionless, I like them. Kinda.