"kindred spirits"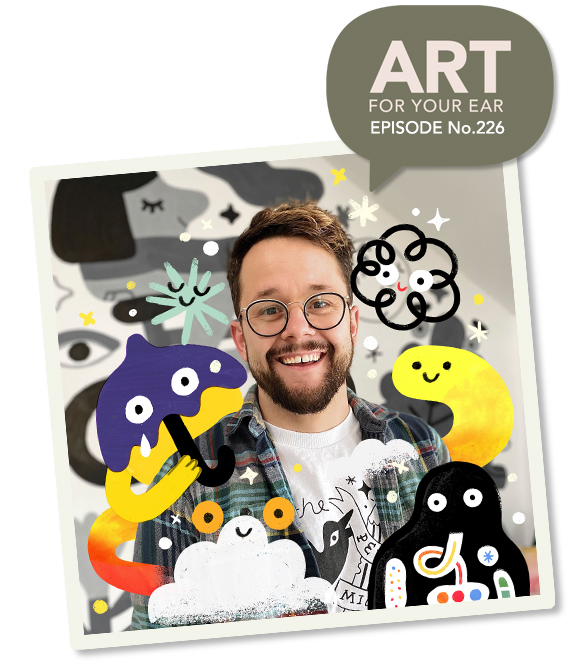 I needed a little art therapy, so I called the best doctor* in the business… Andy J. Pizza. *Okay, he's not a real doctor, but I'll take any pizza-flavored creative pill he prescribes! We're talking about ladders, dreams and sweatpants. Yep. I also shook things up with this week's intro by turning it into an interview too! My lovely friend Alexandra Laqueur is the head of education at the European Cultural Academy, and an expert on all things Venice… we did a couple of TOP 5 lists for you (I think both might include gelato). You can listen right up there under Andy's smiling face, or subscribe to ART FOR YOUR EAR wherever you download your podcasts.
Okay, there's not too much to show you today, but I had to make sure to include Andy's chart of "Invisible Things", and his MELANCHOLY tattoo, of course: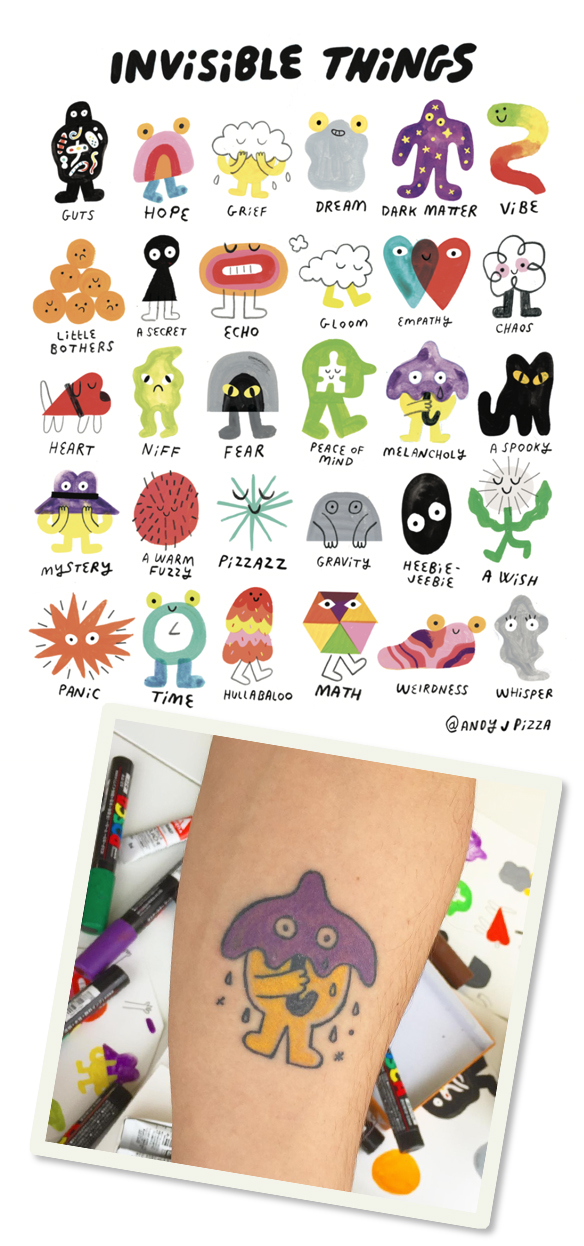 Love it! Aren't they all just so great!? I think my favorite might be that little "weirdness" slug.
Speaking of love… VENICE! Here's a photo of Alexandra waiting for a gondola, and a few fab snapshots from my past trips to this magical place:
I mean, you can't make that up!? I'll be teaching part of the Contemporary Art Course (August 8 – 19, 2022), and there are a few spots left if you wanna come with me! It truly is a life-changing couple of weeks.
Huge thanks to Alexandra for turning my intro into a lovely interview, and thanks to Andy for coming on – AGAIN – with such wonderful advice! I plan to start digging into all of my WHYs, and I'm excited to see what I find. And of course, thank you for listening!
Other links: